Uh, what is the Soup Du Jour?
It's the Soup of the Day, Sir.
Mmmm. That sounds good. I'll have that. From the film Dumb and Dumber
When Vincent Vega told his fellow hitman Jules about a "royale with cheese" in the opening scene of Pulp Fiction he probably did as much for the humble burger as the movie did for John Travolta's ailing career. And so it was that I was enticed by the early-bird offer of a burger and beer for R40 during the slightly awkward 4-6pm time slot.
These burgers are so good that I've been back a number of times since at a more sensible dining hour. The 4-6 slot is clearly intended to attract the local students and did, for a brief moment or two, make me feel young again. Although, despite my bargain hunting, I'm sure the waitress could tell by my rapidly receding hairline that my student days are now just a fond memory. The Royale Eatery represents vibey, beatnik Long Street at its best and is a burger lover's heaven, with more than thirty options to choose from including a far more than token vegetarian section (there are soya, tofu or mushroom burgers), as well as chicken, lamb, fish, ostrich, veal and, of course, beef patties.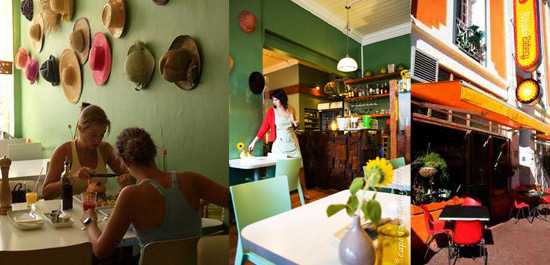 The menus themselves are fantastic – bound, stylish and playful. The section that was headed 'Pizzas' for example simply says 'We do not serve pizzas'. Although I understand that they now do. The menus are so fantastic in fact that the staff are slightly paranoid about leaving you alone with them for too long. After ordering, I asked if I could keep hold of one of the menus to look through. I was politely told that they don't usually leave menus with people once the drinks have been served for fear of sullying. Perhaps I looked more like a skanky student than I thought…
Anyhow, the burgers are huge  and accompanied by fries, sweet potato chips or normal potato wedges. Rather go for the sweet potato chips or the wedges as those have been freshly prepared in the kitchen – the normal chips are frozen and not nice. The Cosa Nostra Burger was excellent, with sundried tomato pesto, roasted veggies and melted mozzarella. Or perhaps you'd prefer the All Day Breakfast Burger with bacon, egg, sausage and relish? For the more generous appetite there's the Fat Bastard: double patty, double egg, double bacon and double cheese. Needless to say I had this on my second visit with added avocado and mushrooms. If that's not nutritious and delicious enough, why not wash it all down with a 600ml Bar One or Romany Cream milkshake? The milkshake menu is mind blowing. They come in two sizes – large and bucket sized.  The bucket size goes down well after a Fat Bastard and a bottle of cab sav. If you're not already one of Cape Town's thriving bulimics, the Royale Eatery is a great place to get started.
The original downstairs section is for walk ins and has an authentic US diner vibe going on and opens up on to the bustling Long Street, if you want to avoid the street vendors though I suggest you opt for a window table rather than one on the pavement. Upstairs is an equally laid-back dining room, brimful with a salmagundi of bohemian artefacts, but you have to make a reservation for upstairs. Keep a look out for the very cool watering can tap in the loo!
And yes, you can get a "royale with cheese". Feta, brie, cheddar, blue or Swiss?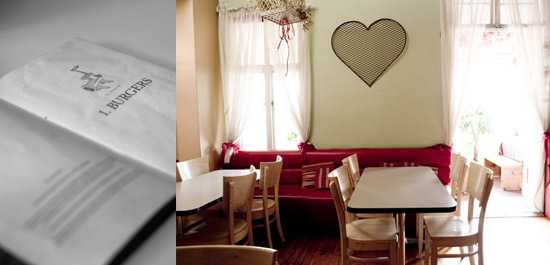 Royale Eatery
279 Long Street, Cape Town
Telephone: 021 422 4536