Eat Out is the definitive Top 10 for South Africa restaurants and this year Bosman's at the Grande Roche Hotel in Paarl made it to fourth spot. And so it was with glee that we checked in for 4 days of absolute indulgence.  Unfortunately you cannot eat at Bosman's twice a day for the simple reason that you'd soon be in a worse financial state than Greece. Bosman's is staggeringly expensive. Wines cost pretty much double what they would cost at any other Cape Town restaurant meaning that the prices would not be out of place in a top London restaurant.
They seem to get away with it because it's an extremely popular hotel whose guests think nothing of paying those prices. Unfortunately for most South Africans though it's prohibitively expensive. And surely that defeats the point of a South African Top 10 restaurant?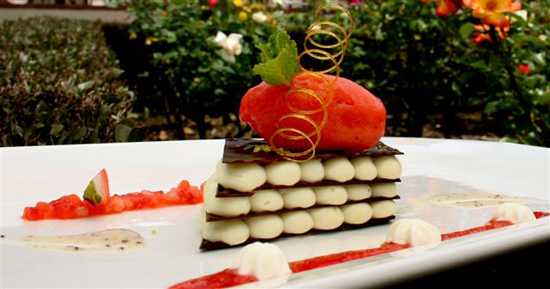 We stayed at the Grande Roche over the Christmas holidays. If you stayed at the hotel over Xmas, you had to have the Xmas Eve set menu. The set menu was R1,250 per head for five courses, excluding wine. If you wanted it paired with wine, it was a further R650, taking the total per person to a lip quivering R1,900 per person. Admittedly though it was Xmas Eve when most restaurants charge a premium.
Is it worth it? I think once you're able to afford to eat in a restaurant like this, price becomes rather trivial. The service is exceptional and the expert sommelier knowledge is a real treat, proffering some great pairing suggestions. The dining room is classical and elegant – dominated by dark wooden shelves and glass chandeliers. Dinner is accompanied by the graceful tinkling of the ivories on the grand piano (the pianist reads from an iPad no less – one of the few concessions to modernity). A stunning Cape Dutch building set among lush rose gardens and vine yards and with a spectacular view of the mountains.
The best of the starters were the wild mushroom risotto with dried parma ham and beurre noisette foam (R75) and the pan fried sea bass with spinach-chorizo & gnocchi ragoût, baked quail egg and garlic foam (R105).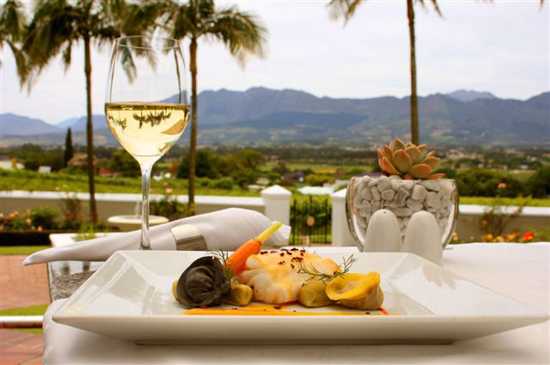 Executive Chef, Roland Gorgosilich hails from Salzburg – the Austrian influence is evident in a lot of the dishes. Not being a fan of much that's Austrian, I was relieved to find that the influences are contemporary interpretations. The spice crusted springbok loin with vodka flavoured parsnip purée, schupf noodles, shaved foie gras & cranberry jus for example was quite delicious (R190) as was the vanilla milk poached kingklip with carrot purée & garlic-potato espuma (R175).
On the second occasion I went for the 'fillet mignon flambee prepared at the table' with wild mushroom ragoût & herb tagliatelle (R200). This was sloppy. Great flavours, but hardly a dish worthy of a Top 10 restaurant. A little novelty value perhaps, but considering they couldn't actually get to the table to flambee the fillet in front of me, not a welcome novelty as I had to go to my fillet which was being cooked in the reception under the massive Xmas tree which was in grave danger of being razed. It was certainly an odd experience standing in reception in front of the other diners, watching someone cook a steak with more butter and cream than one would think possible to include in a single dish.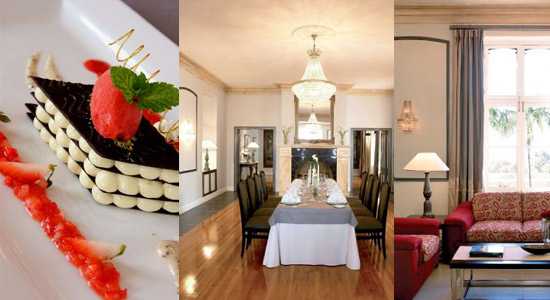 That was the only culinary let down. Everything else was superb. But the highlight for me? The cheeses. South Africa really doesn't do cheese very well, but these guys do. I'm a big fan of strong and pungent cheeses – Stinking Bishop and Munster are a couple of my favourites. Bosman's produced a varied and distinguished selection – paired with something delicious from the extensive red wine list and that's pretty close to my idea of heaven…
So there you have it. A great restaurant – impeccable service and delicious food. But you'll probably have to send your kids to state school…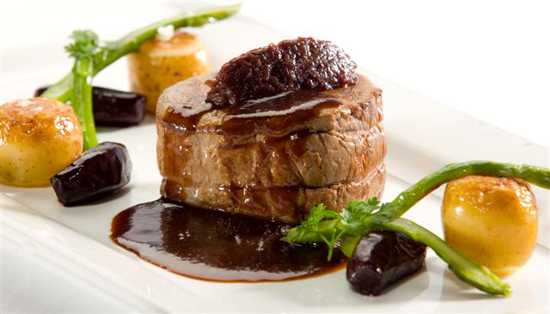 Why not enjoy the Cape Winelands at your own pace and choose where you want to eat? Read more about the Cape Winelands on our website.