Travel is my favourite way to get inspired, and through shared cultural experiences, travel allows us to become better global citizens of our beautiful world. While 2020 has seen us turn to some incredible books, movies, and quality time with our loved ones, all to keep our wanderlust at bay, there simply is nothing like the real thing! Travel is food for our soul, and the time is coming to experience more of the globe, and Africa, very soon.
To date, as the northern hemisphere is dealing with a dreaded second wave of the virus, and while we are all feeling a little disheartened, we have high hopes for 2021 – especially now that a number of highly effective vaccines are imminent, and the number of cases should begin to trend downward as we enter the new year. 
I've come to the conclusion that the best revenge to Covid-19, is living well!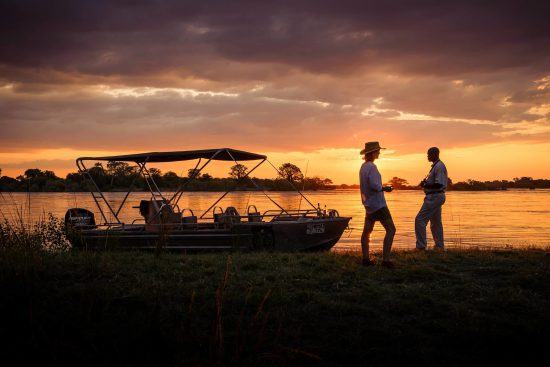 Why is 2021 the Year for African Travel?
If we experience life through our bodies, how we feel and move through our day; it has an enormous impact on our mental health. In caring for our physical body we are also caring for our mental health and that is the genesis of why we believe 2021 will be the Year for African Travel. As so many people seek connectedness as we emerge from Covid-19, Africa is primed to be the ideal travel destination 2021. 
One cannot be at one's best if you're not at your best mentally or physically, and there is simply nothing that beats Africa's wide open spaces, incredible wildlife and warm-hearted people to make you feel physically comfortable and connected. Travel in 2021 is going to be all about getting back to basics – understanding not what guests want, but what they need; it's about feeling connected, good and healthy at our core!
Escape the crowds in Africa
Feeling healthier and finding that deeper connection to nature, which boosts our well-being, is part of Africa's DNA. If a recent Travel survey is to be believed & that the biggest hesitation people have about booking a holiday in 2021 is a fear of being around a lot of other people; then an African safari is destined to be a top 2021 travel choice!
Offering an awareness of space that allows for spiritual engagement and privacy for those quieter, more reflective moments, where one can rejuvenate, will likely be a priority for many of us in 2021. This combined with the need for smaller social spaces, will no doubt serve us well for the future, and an African safari is one of a small selection of truly aspirational experiences on earth that can achieve this.


Travel to Africa creates real Impact
Our global travel and tourism sector continues to face its greatest challenge of our generation. Covid-19 has grounded our world, literally and figuratively, but travel & tourism are resilient and travellers are starting to return now that Africa's borders are open.  
A trip to Africa not only improves our own wellness, but it allows for the much needed recovery of the lives and livelihoods that have been supported through decades of brand equity and conservation built on the foundation of bringing guests to African soil. Tourism will undoubtedly have the biggest impact on Africa's recovery from Covid-19, as it has many highly attractive characteristics for transformative economic development and growth. 
As a significant employer of women (70%) and youth (60%), African tourism has a high number of SMEs with a high employment ratio of low and semi-skilled people by the nature of its geographic distribution. When you examine the safari sector within tourism, in particular, you find it generates economic activity, employment and SME opportunities in the most rural and remote areas of Africa, all with the greatest need. In short, tourism is recognised as the single industry with the greatest potential to drive the type of economic growth that Africa desperately needs. 
So as you consider your 2021 travel plans we invite you to join us on a journey that is not only destined to alter the course of your life forever, but will drastically change the lives of so many more. Africa changes people like nowhere else on earth and her breathtaking landscapes, wildlife and people will thank you for generations to come.  
Explore Africa in 2021
The Rhino Africa team of Travel Experts is an assembly of infinite experience, charm and passion for all things African. We may have a large box full of degrees, diplomas, accolades and awards in the attic, but that won't really impress you. Our experience and knowledge of African Travel and African travel deals will!
With a wealth of combined knowledge and experience that no school can provide, Rhino Africa is dedicated to providing you with the best possible experience of our great continent. With hundreds of special offers, many available only to Rhino Africa & all designed to help drive African travel; your personal travel planner will take care of the small things so that your big African Dream Safaris comes true.
As you plan your 2021 holiday – think of Africa, because as Richard Mullin said – "The only person I envy is the person who has never been to Africa…. Because they have so much to look forward to." For the latest travel updates, please visit our Travel with Confidence pages. 
X
Plan your future African Safari today
Let's explore Africa
Opens our enquiry form
Based on 3000+ reviews