In February 2020, African tour operator Rhino Africa celebrated over 53,000 tailor-made African holidays. By then, we've welcomed over 150,000 guests to Africa since its founding in 2004. Then, in March 2020, Covid-19 hit, and we watched our business almost vanish overnight!  
By April 2020, our revenue plunged to near zero. With all of our 32 global source markets in lockdown, our guests were unable to experience anything. Things looked dire!
Fast-forward through the turbulent spring and early summer months. New bookings slowed to a crawl, and today we are telling a very different story. 
Despite second and third wave lows, since January 2021, we have seen search interest, enquiries and bookings for travel through June to Dec 2021 and throughout 2022 grow. We continue to break monthly sales records. And our guests are eagerly looking for exciting and innovative ways to make their way back to Africa.
Remaining Hopeful
Performance over the past few months offer hope of a rebound and the possibility of travelling again. This even during an uncertain period! As an African tour operator, Rhino Africa allows our guests to travel safely and securely.  But we are also a good reminder that our travel industry remains highly resilient. If Covid-19 has taught us anything, it's that Travel and Tourism are about more than just 'living your best life' on holiday with family and friends. It's about inclusive economic growth, job creation, exports, and most importantly, GDP generation.  
The benefit of our online direct booking channel (B2C) to our travel ecosystem has never been more apparent. Nor has it been more valuable to both our guests and our lodge and hotel partners alike. Not only have our direct guest relationships helped to minimise cancellations throughout this crisis, allowing for a faster recovery as travel commences. But as demand returns, we can book and facilitate travel for guests much faster and more efficiently than our outbound operators and destination management peers who are still navigating severe restrictions. 
With collaboration, tolerance and some innovative minds, we are collectively rising to this generational challenge. But you don't just overcome a crisis by doing nothing! Complaining is not a strategy, and changing our fortunes has required us to embrace these massive challenges to make meaningful change. Inconsistencies and inefficiencies of complex systems and severely strained capacity have provided our business with a unique chance to capitalise on the unseen consequences of Covid-19; our silver lining, so to speak! 
Today it gives me great pleasure to share with you three ways we at Rhino Africa continue to navigate Covid-19 while shaping our future resilience, purpose and profitability.
How We're Navigating the Pandemic as an African Tour Operator
1. Combining Speed and Stability
While an "agile" approach was once a desirable objective, often reserved for our "techies" and "web developers", it has now become central to our survival.  
Our survivability or success can largely be attributed to our agility in rapidly responding to the tumultuous and fast-changing market we faced in March and April 2020. Agility, however, requires both speed and stability if it is to affect meaningful and sustainable change. Speed or the nimble and responsive manner in which our Rhino Crash keeps up with an ever-changing environment is underpinned by innovative and dynamic thinking and actions to navigate both our internal challenges and our Travel ecosystem at large. 
Keeping our eyes on the horizon and the other side of this travel crisis, and hence our ability to scale up operations again, requires stability and the realisation that a solid backbone and sufficient capacity are crucial to our recovery. Covid-19 forced an agile transformation in our business at an extraordinary level. As a result, it rapidly pivoted Rhino Africa. Not only to ensure our survivability, but a sustainable recovery and growth on the other side of this crisis.
2. Digitisation is an Advantage
With the culmination of a multi-year vision, Covid-19 has led to a historic implementation of digitisation of our guest experience and journey in ways only imagined previously. With the rollout of Kaptio and Salesforce across all five languages (English, German, French, Spanish, and Portuguese) in a matter of a few months, we vaulted five years in both guest and digital business adoption. 
Covid-19 forced structural shifts, including remote working models for our Rhinos, allowing for a "new normal" and an innovative hybrid working manner that addresses collaboration and connection as we begin to emerge from Covid-19. Our "High Touch" client experience has been met with a "High Tech" digital engagement for our guests, resulting in improved productivity through digitised operations.
The digital transformation of our business through Covid-19, with a focus on an improved, "state-of-the-art" guest experience, has been a significant cultural shift for our business. And digitalisation across functions and experience is seen less as an acceptable solution to a problem and rather a catalyst to change, vital to a sustainable recovery and growth on the other side of this crisis.
After 17 years of "in-office" working, our Rhinos adapted to remote working almost overnight. We had to identify opportunities for transferable capacity and increased productivity of remote working. This allowed us to stay engaged with our guests and partners. And we kept innovating and navigating our way through even the most tumultuous phases of the crisis.
3. Driving Systemic Change through Collaboration
Covid-19 has been a visceral reminder of just how interconnected we all are, particularly here in Africa. Despite the challenges, the pandemic has brought to light the incredible importance of multi-stakeholder collaboration. As well as the need for systemic resilience, on a scale never before seen in our industry. In order to be successful, the fabric of trust needs to be ingrained across seemingly diverse stakeholders, including the government. And I have been inspired by how once fierce rivals are increasingly understanding and engaging in the spirit of Ubuntu and Abundance.  
Be it trust across our Travel ecosystem or amongst our functions here at Rhino Africa, systemic cooperation and collaboration will be key for our business and our industry to regain the capacity to operate fully.
Led by David Frost and Tshifhiwa Tshivhengwa of SATA (South African Tourism Association) and TBCSA (Tourism Business Council South Africa), respectively, they have been Champions in identifying and developing these multi-stakeholder collaborations. 
Both SATSA and TBCSA have played an essential role in establishing trust from stakeholders across our Travel ecosystem. They have used this opportunity to optimise the importance of inbound travel on our economy, people and wildlife.
So What's Next for Us As an African Tour Operator?
The world continues to reel from Covid-19. Vaccination rates continue to improve. With certain source markets cautiously reopening, the past year has forced scrutiny and change in all our businesses. There is also a key focus on improved operations and inefficiencies.
While it is difficult to know what will happen next, it's possible to draw on the past few months' lessons. We can find it encouraging because our recovery has begun. All of this despite the vaccine highs and second and third wave lows. Many guests might not be quite ready or able to travel just yet. However, search interest, enquiries and pent-up demand continue to mount.  
As a business and an industry, we need to see the ongoing challenges as opportunities for improvement. If we continue to maintain our self-confidence by responding to the ongoing crisis, we will all thrive in a new reality. We therefore need to focuses on agility, digitisation, and multi-stakeholder collaboration. 
Finding Our Way Forward
As an African tour operator, Rhino Africa is proof that focused strategies drive success. And this even when faced with what for many may seem like insurmountable challenges. Reskilling our teams for a digitised economy while embracing non-traditional collaborations across different stakeholders is that "new normal". And this will allow us to redouble our efforts to play our part in maintaining decades of brand equity and livelihoods. And all of this is built on the foundation of bringing guests to African soil!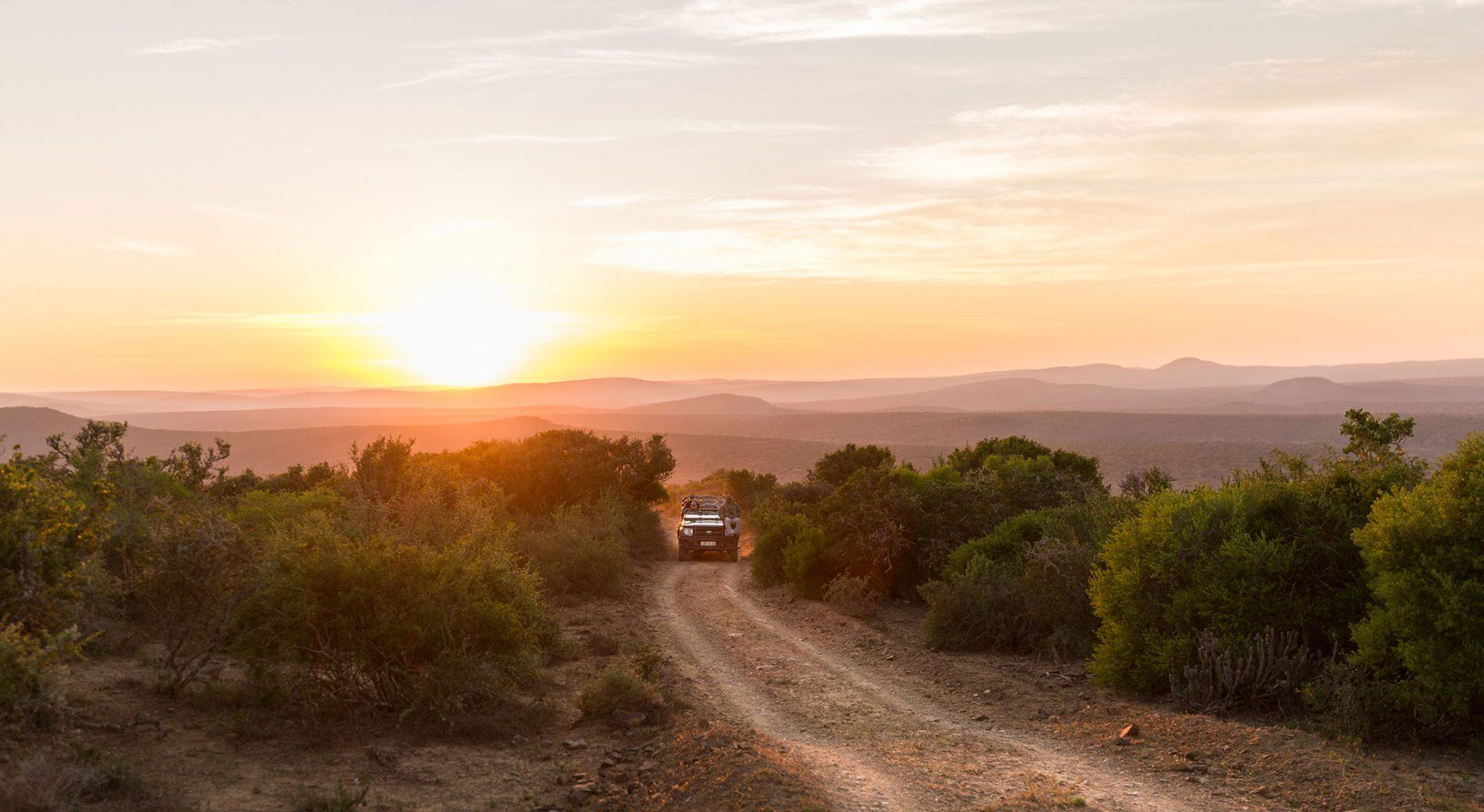 As we celebrate every baby step we take forward, we recognise that African tourism's future remains golden. This is thanks to our incredible guests, supportive partners, and dedicated Rhinos. Hard times are NOT hard times forever. We have never been closer to the other side of this crisis than we are today! Inspired by our guests' persevering spirit, we encourage you to keep your hope persistent and your kindness abundant. Africa is ready and waiting for your return!
Let's Start Planning Your African Adventure
Contact us today for an obligation-free quote and one of our Travel Experts will be in touch with you soon! Can't decide where to go when? Check out our Ultimate African Travel Calendar. For the latest travel updates, please visit our Travel with Confidence pages.
See you in Africa.
X
Plan your African Safari today
Let's explore Africa
Opens our enquiry form
Based on 3000+ reviews