If we have learned anything from this year, it is that time with our loved ones is more valuable than anything. We also know that reconnecting in the beauty and natural wonderlands of Africa is the perfect blank canvas to reimagine a 2022 filled with joy, exploration and wondrous discovery. We have crafted our list of African places you should visit in 2022. Each one hand selected for its incredible beauty and diversity as well as its remoteness – far away from bustling cities and large tourist crowds.
Our 21 African Places to travel in 2022
1. Volcanoes National Park – Rwanda
There is one main reason to travel here – and that is to see gorillas. The Volcanoes National Park is the Rwandan portion of the Virunga Volcanoes Mountains (which straddles Uganda and the DRC as well) and is home to around half of the world's mountain gorillas and often considered as Africa's best gorilla trekking experience.
2. Sabi Sand Private Game Reserve – South Africa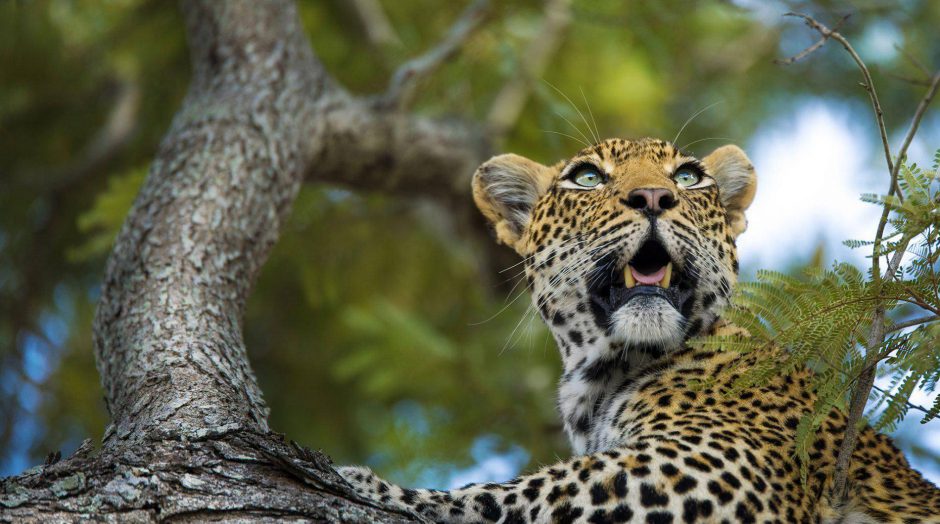 Set along the Kruger National Park's western boundary, this private reserve offers the best Big 5 game viewing in Southern Africa as well as some of Africa's most luxurious and groundbreaking lodges. And the best part, the Sabi Sand is easy to access and far away from tourist crowds of Kruger National Park!
3. Kafue – Zambia
A hidden gem of a safari destination and flying well below the radar of most safari travellers, Kafue is the largest of Zambia's conservation areas. With only a handful of lodges, this enormous reserve is often explored with barely another vehicle in sight. Added to this the huge number of unusual plains game, such as lechwe and puku, and the usual predators they attract, Kafue is an off-the-beaten-track destination to add to your bucket list.
4. Skeleton Coast – Namibia
Named after the shipwrecks which litter the beaches of northern Namibia, the Skeleton Coast is a remote and desolate part of Africa. With great sweeping vistas of vast desert and violent ocean, you would be surprised to find the volume of fauna and flora it supports. Lions on the beach, brown hyenas, seals and oryx make this a perfect stop in a Namibian itinerary – but be warned, it sells out fast.
5. Pemba Island – Zanzibar
Situated in the Indian Ocean, a short distance off the Tanzania coast – Zanzibar has a colourful history with connections to Africa, Middle East and Asia. As you would expect the culture is a big drawcard for visiting however the island life of palm-fringed beaches, cerulean waters and local dhow sailing boats make this an island paradise like no other.
6. Masai Mara – Kenya
Easily one of Africa's most famous safari destinations – there is little which needs to be said about it. A well known cog of the great migration machine, the Masai Mara is actually an incredible destination to visit year-round. One particular highlight would be to view Africa's magic from the air in a hot-air balloon ride over the savannah.
7. Franschhoek – South Africa
As the only town featured in our list, Franschhoek clearly has to be something special – and it really is. This quaint little town is very firmly part of South Africa's famous wine route. Synonymous with its effortless French flair, it is not surprising that Franschhoek boasts a significant number of award winning restaurants and wine farms to please even the pickiest gourmand.
8. Selous – Tanzania
Probably a name you have never encountered before, but trust me you need to take note. Selous National Park is actually Africa's largest game reserve and, although difficult to imagine, it is four times the size of the Serengeti! A traditional Big 5 safari destination, with incredible numbers of buffalo and elephant as well, what really makes this african place stand out is its remoteness and raw, untouched wilderness.
9. Hwange National Park – Zimbabwe
From Africa's largest reserve, to Zimbabwe's. Hwange (pronounced 'Wang-gee'). Boasting huge herds of elephants (second only to Chobe National Park), as well as a very strong lion population with frequent sightings. This reserve is also an important breeding ground for the endangered African wild dog, black rhino as well as both sable and roan antelope.
10. Amboseli – Kenya
I'm certain you have all seen the iconic views of Mount Kilimanjaro – the world's tallest free standing mountain. Well they are more than likely to have been taken in Amboseli. The mountain is actually situated across the border in Tanzania. The game rich area of Amboseli, with large herds of elephants, is a great reason to enjoy this spectacular reserve.
11. Bwindi Impenetrable Forest – Uganda
Imagine going to a place which is actually called an "Impenetrable Forest" – this is what adventurous dreams are made of! Luckily, it's actually not as inaccessible as the name suggests. Located in the same Rift Valley Mountains which connect Rwanda, the DRC and Uganda, Bwindi Impenetrable Forest is another haven for the mountain gorillas. Easy to connect to a traditional Tanzania safari, this is a piece of paradise you want to add to your travel itinerary before it becomes well-known.
12. Lower Zambezi – Zambia
A more remote and wild corner of Africa will be hard to find. The Lower Zambezi National Park is located downstream of the mighty Victoria Falls and offers both boating and walking safaris to the traditional vehicle game drives. Very much an under-developed safari destination, the Lower Zambezi offers sensational wildlife encounters with large numbers of hippo and crocodiles as well as lion and buffalo. If you are looking for an authentically African wildlife experience in one of the best african places, look no further.
13. Nosy Be – Madagascar
Madagascar can easily be described as the land of contrasts. Thick jungles and remote beaches. Idyllic islands and barren volcanoes. And this is even before we mention the wildlife! Nosy Be is an island off Madagascar and offers travellers a deserted island experience, with all the luxury, bells and whistles you could ever want. Tired of the same bustling, tourist-centric island destinations? Why not give Madagascar a try.
14. Mana Pools – Zimbabwe
If you stand on the banks of the Lower Zambezi National Park and look across the water, you will be looking at Mana Pools. This is Zimbabwe's equivalent of the Lower Zambezi and, as such, has very similar attributes to its waterside neighbour with incredible elephant sightings. Named after the four iconic pools dotted across its wetland waterscape, Mana Pools is widely regarded as one of Africa's finest spots for game-viewing and bird-watching.
15. Okavango Delta – Botswana
A perennial bucket-list destination and if it isn't already on yours, you need to add the Okavango Delta immediately. One of Africa's most unique and mercurial landscapes, it is considered to be one of nature's true wilderness masterpieces. This vast freshwater wetland lies at the heart of one of Africa's harshest deserts, yet supports an abundance of wildlife unlike anything seen anywhere on earth.
16. Mahé Island – Seychelles
A popular destination during the final months of 2020 for the traveller in the know, the world is slowly becoming aware of this quintessential tropical paradise which typically flies under the travel "radar". Easy to get to and filled with some of the world's best diving and snorkeling, Mahé is one of these african places that speaks to the adventurer, explorer and thrill seeker alike.
17. Serengeti – Tanzania
One of Africa's safari powerhouses, the Serengeti is also home to one of the world's greatest concentrations of wildlife. Home to the majority of the great migration, the vast savannah seems to expand in all directions over the endless horizon. If you are seeking a sense of space, in one of Africa's premier wildlife sanctuaries, look no further than the Serengeti.
18. Sossusvlei – Namibia
The Sossusvlei is arguably one of Namibia's top travel destinations. The desert colours set against the clear blue sky is enough to make any giddy at the knees photographers. The immense 325m high sand dunes are some of the biggest in the world. If you are adventurous at heart, kick off your shoes and climb up one of the most famous, Dune 45. The view of the vast red-coloured desert landscape and intense blue ocean is well worth the effort.
19. Tswalu Private Game Reserve – South Africa
Tswalu is South Africa's largest privately owned games reserve and is located in the remote northern corner of the country. There is nothing in the world like a Tswalu safari experience & here is why. Meerkats, private game-drive vehicles, black-maned Kalahari lions, pangolins, Bushmen rock painting sites – and so much more. With private chartered flights in and out as well as only two lodges on the entire reserve, if ever you wanted to feel like you had Africa all to yourself, this would be it.
20. South Luangwa – Zambia
The home of the walking safari, South Luangwa is Zambia's premier wildlife destination. As another of Africa's distinctive unexplored wilderness areas, this is often the destination of choice for the seasoned safari-goer who is looking for a wild, authentic experience. If you choose to travel here in 2022, you would be remiss for not including one of South Luangwa's famous sleep-outs – and experience of a lifetime.
21. Chobe – Botswana
Home to Africa's largest number of elephants, it is simply mind boggling to see some of the 120 000 gentle pachyderms which call this part of Africa home. The boating safaris here are unequal anywhere in Africa and the diversity of birdlife is simply spectacular. Chobe is also famous for some of the most dramatic predator encounters in Africa and the Savuti region is well-known for intense lion and hyena clashes. This area is also known for the powerful lion prides. They regularly take down buffalo and are even known to hunt elephants as well.
Make 2022 the year for African travel
So there you have it, a list of African places to whet the appetite and ignite your travel dreams. As always, our Travel Experts are on hand to make all your safari dreams a reality. We look forward to welcoming you to Africa and reconnecting you to the magic of these amazing African places.
X
Plan your future African Safari today
Let's explore Africa
Opens our enquiry form
Based on 3000+ reviews