Winter Restaurant Specials
It's clear that winter is here. We can tell by the tissues piling up in our office and the mass of Cup-a-Soup boxes filling the recycling bin. But there's no reason to settle for soup this season… Fight the winter blues and get out with these new winter restaurant specials across South Africa.
We've compiled a list of not-to-be-missed deals:
1800
As from Sunday 29 May, tapas will be served for only R195 per person between 12pm and 3pm. Tel (021) 430 0506
Addis in Cape
For the month of May, on Wednesday and Saturdays: A set menu with starter followed by a variety of eight different dishes finished off with a  cup of our famous traditional Ethiopian coffee. Only R120 a person. Tel (021) 424 5722
Andiamo
Breakfast special: Monday to Friday 9 am – 11:30 am, R20 for any breakfast dish. Breakfast buffet: weekends & public holidays: 9 am to 11h30 R59 – eat as much as you like for R59; (children under 12, R34). Pizza & pasta special: two pizzas or two pastas off menu and two glasses of wine for only R99. Happy hour: Monday to Sunday 4pm – 6pm. Two for the price of one on local beers and ciders, house wine and cocktails. Tel (021) 421 3687
Arnold's Restaurant
Winter special for 2; choose between beef or chicken stew, served with spaetzle or couscous with a free bottle of Altydgedacht Red wine – dinner for 2 for R99. Tel (021) 424 4344
Asoka
Every weekend, for R95, get two tapas and a glass of Excelsior Sauvignon Blanc/ Cabernet Sauvignon.  Sundays: half price tapas. Tel (021) 422 0909
May special: 2 course menu R200, 3 course R275. Tel (021) 465 4909
R120 for two course lunch or R160 for three course lunch. R160 for three course dinner; or 1kg prawns/ 26-piece sushi platter R119. Tel (021) 418 2948
Blues Restaurant
2 course lunch for R120, 3 course dinner for R150.
Brio 1893
Winter menu for only R165 per person, every Monday to Thursday.
Café Caprice
2 for 1 burger special every Monday to Thursday from 12 to 8 pm until the 25 August 2011. Tel (021) 438 8315
Café Delicieux
Winter Friday night dinner special: any two courses for R125 or any three courses for R155.
Cargills
May Special: Lunch (Tue – Fri ) 2 courses from our special menu for R120 12.30pm – 2.30 pm. Dinner (Tue – Sat) 2 courses from our special pre-theatre menu (orders before 7pm).
Catharina's
Enjoy one of Catharina's winter warmer menus, including a complimentary glass of Klein Steenberg wine : 2-course set lunch menu at R165, 3-course lunch at R195, 3-course dinner at R215.
Chapmans Peak Hotel Restaurant
Choose any 2 meat dishes from our winter meat selection and receive a free bottle of Elements white or red wine and 2 free Amarula crème brulees.
Or have one of the following specials: soup of the day R35, Malay lamb curry R89, mussel Mexicana R69, winter platter  R99, 1 kg white Vanamei prawns, served on a bed of rice with a free garlic butter or lemon butter or piri-piri sauce R99.
Chez Max
A 3 course meal including 2 glasses of wine (red or white) at R145.00 per person.
Diva Caffe Ristorante
Take-away special: two pizzas with two toppings each, for R84.95.
Most lunch items cost 50% less, between 12pm and 5pm daily. Tel (021) 433 2364
Fork
From 12:00am to 6:00pm, you can have a tapas taster platter for only R60. It is served with a glass of wine/beer/soft drink and a cup of coffee afterwards.
Hildebrand
Early dinner special: choose two courses for R99 or three courses for R130.
HQ
Enjoy the 2 for 1 special on Monday nights at HQ. Buy one steak or cocktail and receive one for free. Lunch Special: buy one steak and receive another one for free.
Knife
Monday to Friday from 12noon to 3pm, enjoy a delicious Knife bagel R35, Knife salad R45 or Knife platter R60. All dishes are inclusive of a drink (glass of wine, soft drink or 330ml draught beer) and coffee.
La Mouette
Until September, 2 for 1 tasting menu – buy one get one free. 6 course tasting menu for R240.  An optional wine pairing is available for R160 per person. Menus change monthly. Tel (021) 433 0856
Live Bait
For a mere R60, eight succulent tiger prawns, with sesame stir fried vegetables and an Asian noodle salad.  Valid for dinner, Sunday to Thursday and lunch Monday to Thursday.
Mugged
Half price English Breakfast from 7am – 9am, weekdays, and from 8am – close, during weekends.
Myoga
Lunch special: tuck into a delicious 2 courses for  R120 or  3 courses for R145.
Dinner special: enjoy a 6-course dinner for only R195, with 5 options per course.
For R299 a person: five-course set menu including new style sashimi, the famous rock shrimp, beef toban and a sushi roll of the day. For dessert there are three choices including Nobu Cape Town's signature chocolate bento box. Tel (021) 431 5111
Olivello
2-courses for R99 per person or 3-courses for R119 per person.
Pasta Factory
For the month of May, from Monday to Saturday between 11am and 4pm, pizza and pasta will be R30.
Pizzeria Villagio
Family Night every Wednesday
Order any two large pizzas and get two margheritas with one topping for only R20 each and two soft drinks and two coffees free!  Or order any two main courses and get any two starters for only R20 each.
Polana
Half of a large, fresh Elgin free-range chicken, flame-grilled, with shoe string chips, a parmesan and avocado salad and a herb or chilli sauce for R50. Valid Sunday dinner to Thursday dinner and Saturday lunch.
Pure (Houtbay)
R195 for 3 courses with 2 glasses of Groote Post wine.
Quay Four (Waterfront)
Share 1kg of mussels, prawns or ribs for R99.
Rioja
Every Thursday: half price pizza between 5pm-7pm. (Applies to eat in only).
Salushi (Claremont)
50% off selected sushi all day on Sundays, Mondays and Tuesdays and from 12 – 5pm on Wednesday – Saturday. Also, Wednesday's Winter Warmer offers any spring roll plus any noodle dish for R70.
Sevruga
R120 for a two course Lunch, R160 for a three course Lunch, R160 for a three course Dinner.
Sinn's Restaurant
R50 Lunch Creations including: eal bratwurst and creamy mash, pepper steak, egg and chips, juicy Moroccan chicken breast burger, fresh Sinn's gourmet salad, curried Asian chicken noodles, deep-fried baby calamari. 3-course dinner special with glass of wine at R150 per person.
Taste Restaurant
Sunday roast lunch special: choose from 2 courses for R130 or 3 courses for R160.
The Black Marlin
Enjoy a 3 course set menu for R125 per person. Choose one of each of the three courses and recieve a complimentary glass of red or white wine.
Monday and Wednesday evenings: R120 for 2 courses & R150 for 3 courses. Tel (021) 424 4442
The Foodbarn Noordhoek
3 course meal for R165 per person, 4 course meal for R185 per person, 5 course meal for R215 per person. The courses are paired with Steenberg wines and are available every week for lunch and dinner except Sundays.
The Greenhouse
A 'surprise' 5 course menu with wines for R295.
New, vegan journey menu: 6 courses for R300 a person or 4 courses for R220 a person. Tel (021) 483 1000
The Roundhouse
7 courses for R240 a person; paired with wine, R460 a person, or 3 courses for R180 a person. Tel (021) 438 4347
Trees
Weekly lunch buffet from 12:00am – 2:30pm for R50 per person.
Dinner: 2 courses for R95, 3 courses for R130.
Tsuyo Japanese Restaurant
From Tuesday to Thursday, eat in diners will get 20% off their entire bill.
Wafu and Wakame
50% off all noodle dishes and 25% off all sushi.
What's On Eatery
2 course meal and a glass of wine for R99-00.
Caveau at Heritage Sqaure
Tuesday night raclette evening: for R80 eat as much as you like.
Sotano by Caveau
3 course menu for R100 per person.
The Bayside Café
For every meal ordered as a main course from the menu, a second member of your party may select one of the special courses, and get the lesser priced meal for free. Each pair to order at least one started or one dessert to qualify. Or Order any two of the special courses and get the lesser priced meal for free.  Each pair to order at least one starter or dessert to qualify.
Col'Cacchio Blouberg
Get 50% off selected pizzas Monday – Thursday, 12noon until 3pmat Col' Cacchio Blouberg. Sit down only.
Cosecha
Each weekday (Mon, Wed, Thur, Fri from 10:00am – 5:00pm) a different Latin-inspired dish is offered for R64.
Dornier Bodega Restaurant
Winter Business Lunch Specials priced at R79 per person. Dishes vary daily according to the day's theme:  Meat-Free-Mondays, Comfort Tuesdays, Pasta Wednesdays, Soup Thursdays and Fish Fridays
1802 at D'Ouwe Werf Stellenbosch
A 2 course meal for R100; includes dishes such as the Chef's soup of the day, Cape Malay bobotie and traditional malva pudding.
Towerbosch Stellenbosch
Enjoy the rustic soup of the day followed by a slow-cooked stew served with a glass Knorhoek's playful Two Cubs Cape style red blend, for R90 per person.
The Big Easy Stellenbosch
Monday: burger special R75, Tuesday: braised oxtail R95, Wednesday: seafood risotto R95, Thursday: slow-cooked Springbok shank R95, Friday – Green Thai Chicken & Prawn Curry R95, Saturday: lunch Burger R75. All including a glass of our selected wine, and available lunch and dinner except Saturday Lunch only.
The Restaurant at Waterkloof
During the month of May, every restaurant diner will receive a R100 voucher that is redeemable in June.
The Restaurant at Grande Provence
4-course lunch or dinner in The Jonkershuis for R200 a person. Tel (021) 876 8600
Terroir
2 course menu for R170 a person or 3 course menu for R195 a person. Menus include one glass of Kleine Zalze Cellar Selection wine a person. The Green Season Specials menu is available for lunch and dinner, Monday – Saturday and Sundays for lunch only. Lunch 12noon – 2:30pm, dinner 7pm – 9:30pm.
Skellings Pub at Erinvale Estate Hotel Somerset West
Receive 20% off selected menu items on Wednesdays, with live music.  During selected rugby games enjoy their "Erinvale" Burger with a 500ml Windhoek draught for only R89
Restaurant at Clos Malverne
Try the delicious food and wine pairing menu, including wine, for only R148 a person. Tel (021) 865 2022
Jordan Restaurant
Enjoy a 4-course set menu with 2 glasses of Jordan wine for R225, or a one course meal with a glass of Jordan wine for R95. Tel (021) 881 3612
Franschhoek Kitchen at Holden Manz Winery
A savoury fondue (meat, fish, chicken, mushrooms, suasages, haloumi cheese, vegetables), followed by a 30 minute trivia quiz with wine as prizes, and chocolate fondue for dessert. R150 a person, excluding drinks. Tel (021) 876 2729
Tokara
Winter set menu for R220 a person. Tel (021) 885 2550
Traveller's Rest
Braised lamb shank in a red wine sauce with herb mash and vegetables with a glass of Riebeek Cellars Shiraz (or white wine) for only R75.
Find reviews for many of the restaurants featured in the Horny Grazer Review. Browse them for a teaser before heading there yourself. Let us know if your thoughts mirror ours! Here are five to point you in the right direction, but check the blog for more:
Aubergine – 5 rhino rating
Beluga – 4 rhino rating
Nobu – 5 rhino rating
El Burro – 4 rhino rating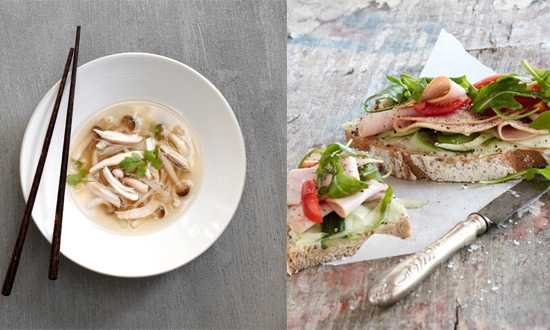 *pics courtesy of Tessa Holding