Challenge4ACause is Rhino Africa's annual cycling event through Namibia. From its inception in 2009, Challenge4ACause is our way of giving back to the continent, by using the race to raise money to support the conservation of Africa's endangered wildlife and finance projects that uplift disadvantaged communities. 
2013 Reunion Ride
This year is something special as the original riders of the mighty Challenge4ACause reunite for an even more exciting and adventure-packed epic race across the desert.
18 challengers from different walks of life will ride 333 kilometres across the Namibian desert from 14 July to 21 July 2013.
They've been training to make sure they're ready for what Namibia has to throw at them, from the boiling heat to the gruelling hills with the desert-adapted black rhinos and other unique wildlife along the way. They will camp at night and ride through the sweat and tears come day, all in the name of fund-raising for various charities.
The first rhino in the Damaraland Conservancy was killed last year. We need your help more than ever! Please take a look at our Make A Pledge page and help donate to a worthy cause. Here's a look at the itinerary this year:
Itinerary:

Day 1: Arrive in Windhoek and drive to Palmwag. Camp overnight at Palmwag.
Day 2: Ride from Palmwag to Wereldsend – 61km
Day 3: From Wereldsend to Overhang Rocks – 57km
Day 4: From Overhang Rocks to Cliff Camp – 32km
Day 5: From Cliff Camp to SRT Ugab Camp – 58km
Day 6: From Ugab Camp to Guantagab Camp – 63km
Day 7: From Guantagab Camp to Doro Nawas – 62km. Overnight Doro Nawas.
Day 8: Drive to Windhoek for the journey back home
Meet the Reunion Riders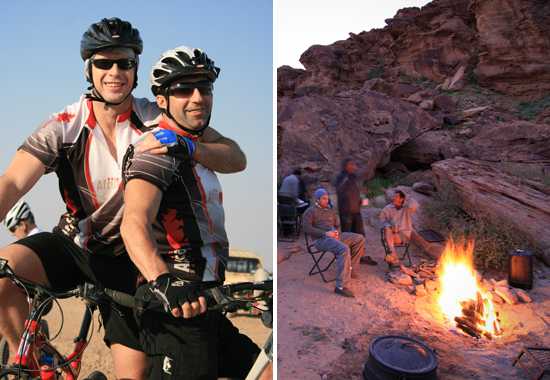 ---
Watch the video from our 2011 Ride
---
The funds raised by our team go to support the following foundations:
Save The Rhino Trust: Save The Rhino Trust Namibia protects the highly endangered desert adapted black rhino population in the Damaraland region of Namibia. It is the largest free ranging black rhino population in the wild. SRT has provided consistent patrolling and monitoring of black rhino over the last 25 years and they require funds for their anti poaching units.

Wildlife ACT Fund: The Wildlife ACT Fund is a non profit company and requires funds for the development of new anti-poaching technologies, the implementation of long-term monitoring programs of endangered species and community outreach initiatives.

Good Work Foundation: The Good Work Foundation uses its funds to promote the education of disadvantaged individuals in rural areas and to pioneer wildlife corridors between existing conservation areas.

Khumbulani: Khumbulani is a centre for kids between the age of 0 to about 13 years, managed by an amazing lady called Gloria Bebeza. Run out of a two roomed house, Gloria cares for about 160 HIV infected or affected children daily.
 Take a look at what we got up to on a recent trek into Namibia…
---
Watch this space for more about this year's Challenge4ACause!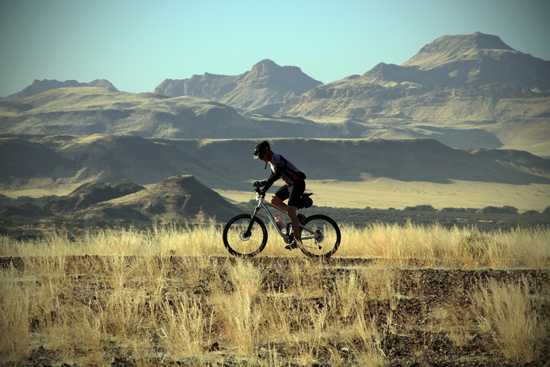 ---