We'd heard rumblings about a coffee shop down the road from our Rhino Africa headquarters. The Truth Coffee headquarters. Often these rumblings rise and spread like a twister through the city's hipster waves only to fall in a matter of months. But this twister has only gained more force since its inception.
We thought we'd better get down there to see just how a local coffee shop in a rougher (and, by default, trendy) part of town has garnered itself the title of "best coffee shop in the world", compliments of travel writer, Tom Midlane (MSN Travel).
It's difficult to keep up with Cape Town these days. She's moved on from the stuttery pubescent wallflower years and catapulted onto the scene as a lively twenty-something with a whole lot to prove. 20 years after democracy, the city is in her prime and, day after day, continues to surprise us.
A walk through the streets of Cape Town stirs something in its pedestrians. It reawakens the artist, the innovator, the eager 'I can be anything, do anything' voice that found you the first time you watched, Fight Club. Well, for me at least.
The 2014 World Design Capital and the New York Times' Number 1 Destination To Visit in 2014, Cape Town is unstoppable. There is no better time to be here than now.
Over the next few months we vow to experience and share more of what the city has to offer… Her side-street beerhouses, pop-up shops, food trucks, outdoor cinemas, coffee joints and art galleries – from giant graffiti murals of peacocks with afros and Banksy-esque outlines of garbage collectors spray-painted onto the city's walls (like the space invaders in Paris) to upmarket studios holding pieces that could rival those in MoMA.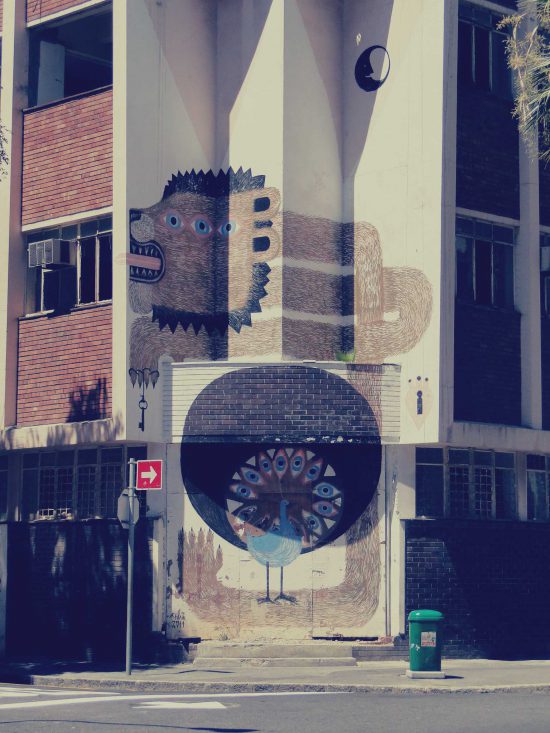 This week, we start our Cape crusade with Truth Coffee in Buitenkant Street, in the Eastern Precinct of the CBD.
Besides letting us swear every time we utter it, Buitenkant is another of those streets to watch. First there was Long Street, then Kloof, then Long again, then Kloof, then Bree, and while those are all still constantly inventing and re-inventing themselves as hot spots, Buitenkant is earning its stripes too.
There's the Book Lounge, the best independent book store in Cape Town, with evening Q&As with featured authors and free wine. Further up the street, are a few nifty taverns and the Rust en Vreugd museum (Tel +27 21 481 3903) with a beautiful garden worth perusing. Off Buitenkant is Roodehek (it counts!), where you'll find the local favourite – the Dog's Bollocks, a converted garage still very much resembling a garage, that sells burgers, tacos, coffee, craft beer and other treats. 
But back to Truth. "Exposed metal pipes run across the ceiling, while the cool hangout is littered with ornaments including vintage typewriters, Singer sewing machines and old candlestick telephones," Tom Midlane describes it. "Taking pride of place centre stage is Professor Jones's Fabulous Coffee Bean Contraption, an enormous retro-futuristic coffee machine which brings to mind the creations of eccentric inventor Heath Robinson."
It's easy to mistake the shop for some downtown industrial warehouse, but that's the whole point. The look is inspired by steampunk, "a science fiction sub-genre heavily influenced by the imagery of nineteenth-century heavy industry".
I always make a point to visit the bathrooms of coffee shops. Because they say a lot about a place. And because caffeine is a mild diuretic. A shop that scrimps on their Jills and Johns is probably scrimping elsewhere too. Truth's loos are beautiful and roomy enough to consider taking up residence in them, with large saw-blade tabletops, copper pipes, old extending mirrors and Victorian tap levers.
And the best part is the crowd. As part-owner David Donde, says, "It does tend to attract more interesting, quirky people than your standard coffee shop."
Perched over their Mac Book Pros and espressos, they're an odd mix. Bushy-bearded Monocle Men, lost German tourists in sneakers, tattooed folk straight out of cult film, "The Lost Boys". They're fun to look at. And you're bound to spot video cameramen and photographers alike scattered about and clicking away in the middle of it all. It's tough to keep your eye on your partner with all the buzz here at "the best coffee shop in the world".
[And yes, the coffee is perfect. Strong enough to not need another, creamy enough to leave a delicious and lasting taste.]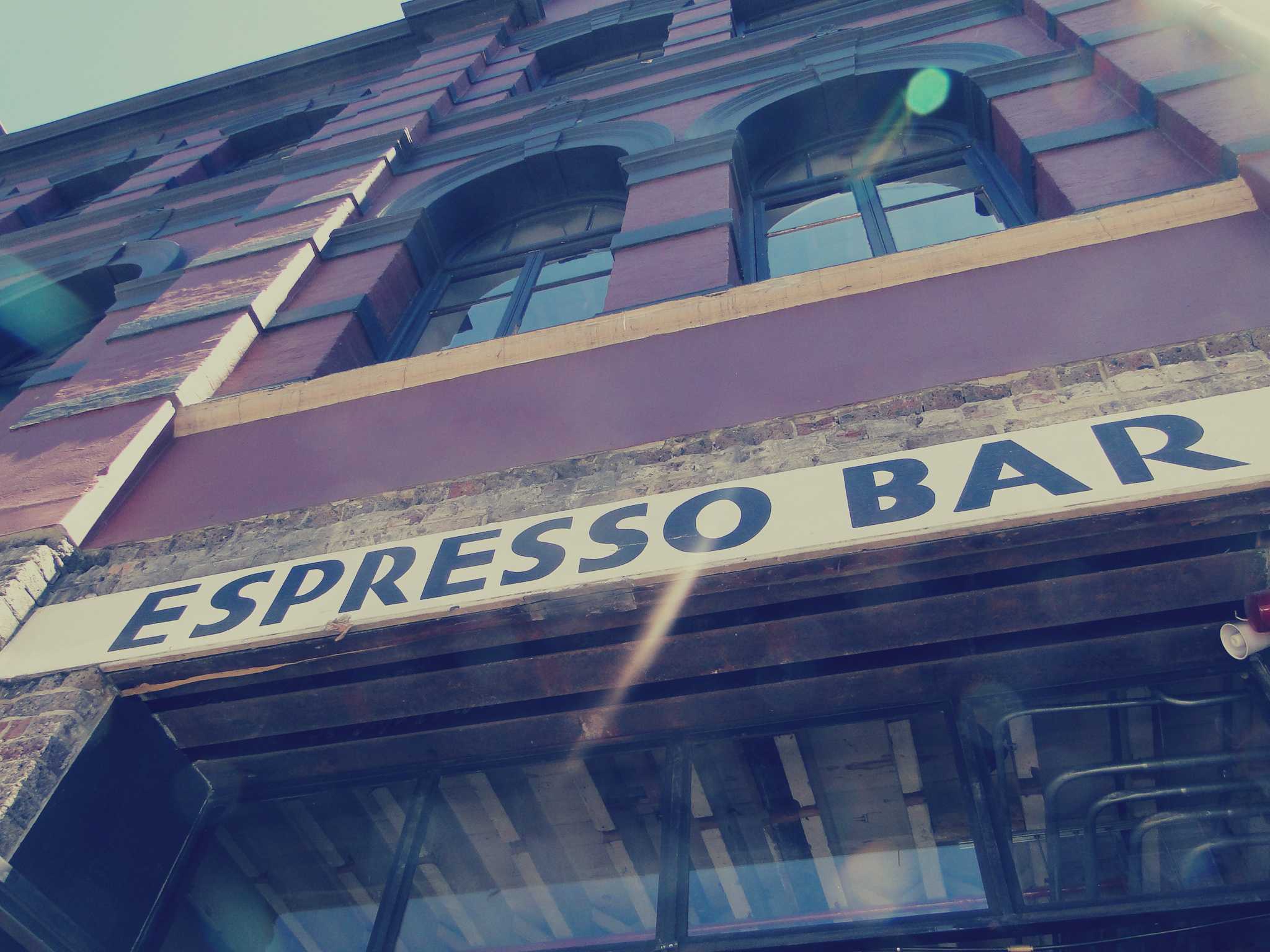 Truth Coffee 36 Buitenkant Street, Cape Town | Tel  +27 21 200 0440 | Web www.truthcoffee.com
For more information about planning and booking your Cape Town holiday, contact one of our travel experts.