To celebrate Madiba Day on 18 July, Rhino Africa is giving away a two night stay for two people sharing at the sensational Silvan Safari Lodge in Sabi Sand Game Reserve – valued at R 76 000 ($4 500)! By simply donating 20 bags of maize, through our Food for Africa Fundraising drive, you will automatically be entered into this incredible draw. Our Food for Africa programme provides food for the multitude of poor communities which have been hardest hit by the Covid-19 pandemic. We all have the power to affect enormous change. Madiba Day is a chance for us to celebrate our humanity and give back to those who need it most.
What is Madiba Day?
Every year, 18 July is a day we get to celebrate the life and achievements of one of the greatest leaders of our time, Nelson Mandela. Very few people in history have captured the imagination of the world as Madiba did. Even fewer have been able to provide such inspiration. He stands today as a beacon for universal values – peace, forgiveness, humility, integrity, passion, respect and service. He showed us that these are not just words or vague ideals, but concrete actions that we can all take. We can all be humble and respectful, we can all forgive, we can all work to make the world more peaceful.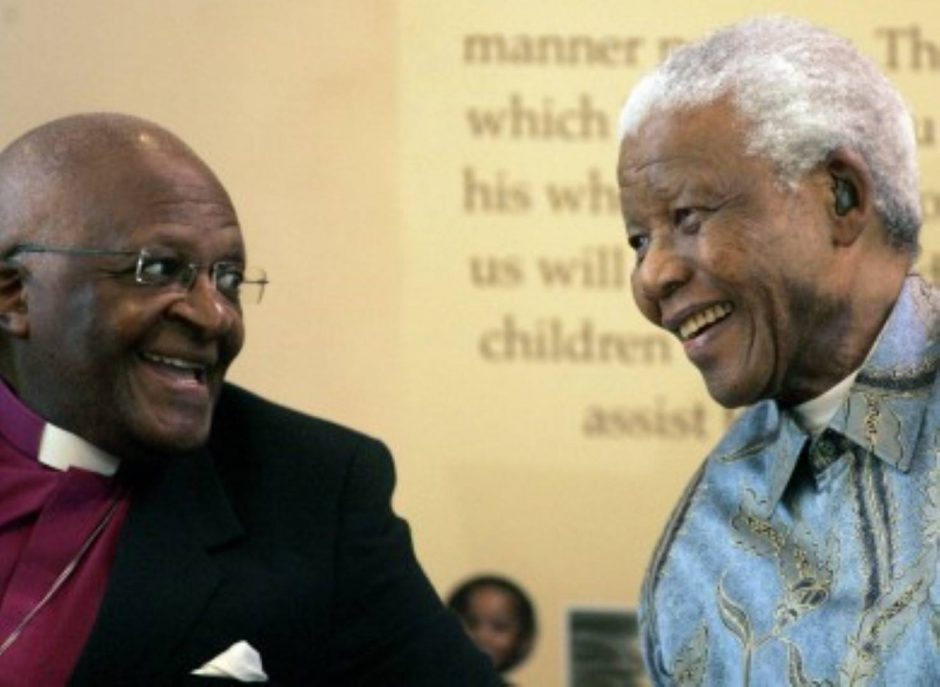 In 2009, the United Nations General Assembly agreed via unanimous decision that this date will be known as International Mandela Day. On this day, we focus on Madiba's legacy and more so now than ever his call for solidarity and service. It was this sense of duty to others that made Nelson Mandela willing to risk his life for justice. His commitment to equality saw him jailed, but it sustained him in his imprisonment, and ultimately brought him freedom. That sense of duty enabled him to embody, for people across the world, the principles and values on which a peaceful world is based. 
On Nelson Mandela's 90th birthday celebration in London, he passed on the torch to all of us to fight for human rights. He said: "It is time for new hands to lift the burdens. It is in your hands now".  
How Rhino Africa is celebrating Madiba Day in 2020
In honour of Madiba's memory, we are calling on all our guests, friends and family from around the world to make a difference, as he once did. We know that in times of great crisis, displays of incredible humanity can be realised, and this must be the case now. He understood that we all have the ability to create a better world and that only we all should be responsible for the change we wish to see. 
This year, in partnership with our friends at the Good Work & Click Foundations we have the power to make that change. As food scarcity increases and the Covid crisis deepens, Rhino Africa launched the Food for Africa Fundraising Drive to provide much needed food for those vulnerable communities who, because of the lockdown in South Africa, are no longer able to benefit from the government-funded food programmes. But more is needed, we need your support. 
Win a 2 Night Stay at Silvan Safari
Because Rhino Africa is all about luxury Safari, and we also love a giveaway, this Madiba Day every donation to 20 bags of maize (R 1200), will qualify for one entry into a draw to win a two night stay for two at Silvan Safari Lodge. Winner of the World's Leading Luxury Lodge in both 2018 and 2019, Silvan Safari continues to set the standard of luxury African safari. 
Located within sanctuary of the Sabi Sand Game Reserve, one of the African continent's most celebrated wildlife areas, Silvan is a haven of secluded tranquility. With only 6 glorious, standalone suites, each offering its own private plunge pool, this is the perfect place to self-isolate and practise social distancing.
While guests leave forever changed by their Silvan experience, they also form part of a grander journey as Silvan partners with local communities to bring this Silvan experience to life; and in so doing guarantees this safe haven for many generations to come.
How to Enter
Entering the competition has never been simpler. All you need to do is click on "donate here" below and you will be directed to our crowdfunding platform. When entering your donation, please select the R 1200 – 20 bags of maize you wish to donate (you are more than welcome to donate more).
Please make sure you leave your name and surname when prompted to do so and then also leave your contact details (email address and contact number) in the "leave a message of support section" so we can contact you easily if you are our lucky winner. The competition is open until Wednesday 22 July and the draw will take place on Friday 24 July. 
What the Winner Receives
We would love it that everyone gets to win, however there can be only one. The winner will receive a spectacular two night stay for two people at the exclusive Silvan Safari Lodge in the Greater Kruger National Park. The prize is inclusive of all accommodation, games drives, meals and selected drinks. 
The following exclusions apply: 
All flights and transfers are excluded

All imported wine and champagne

Gratuities and Silvan Living shop purchases

Spa Treatments

Sabi Sand entrance guest conservation fees 
The prize will be valid until 31 December 2022 and is subject to availability. Regrettably, no date extensions will be given and the voucher is not transferable to another party or for cash. 
Be the Madiba of our Generation
Madiba would be devastated by the consequences Covid-19 is having on the communities and wildlife of Africa, and indeed the whole world. He would be out tirelessly campaigning for those without a voice. That is exactly why we set up the Food For Africa Fundraiser. We ask you to join us in helping the vulnerable rural African communities affected by the devastating economic fall-out of Covid-19. This has become our calling. This is now our time to share our humanity, honour Madiba's legacy and ignite our spirit of Ubuntu (I am because of you). Happy Madiba Day to everyone! 
X
Plan your future African Safari today
Let's explore Africa
Opens our enquiry form
Based on 3000+ reviews