I will never forget the first time I travelled overseas. I was with my family, a curious 13-year old, and my parents took my brother and I on a trip from Cape Town to Europe. It was like having scales fall away from my eyes and from then onward, everything changed. I saw life in such a different way. This is the experience I carry with me when I am engaging with my clients who are preparing to travel to Africa for the first time! Travel does this to a person. Seeing and experiencing different cultures, places and languages – fundamentally changes you. I have been consulting in travel for around 20 years now (15 of them with Rhino Africa), but the feeling of seeing a new place, like I felt all those years ago, keeps my passion for travel alive.
Off The Beaten Track Travel
With all that has happened in the last seven months, travel has not always been possible. But when travel does start to ramp up again, most of us will look to get away to a place where there is as little contact with the outside world. What better way to escape our worries than into the untamed wilderness of Africa and be surrounded by her glorious wildlife!
Here are some of my favourite remote destinations, completely off the beaten track, which I've visited over the years which I highly recommend for some soulful recharging and escape.
Tswalu Kalahari – Northern Cape
My visit to Tswalu started in absolute luxury with a meet & greet service at Cape Town Airport where wonderful drinks were served at the fantastic private lounge before being escorted to the luxury jet (Pilatus PC12), where I was once again spoilt with yummy snacks and drinks on board. The flight was 2 hrs to Tswalu's airstrip, but flying in such comfort I barely felt like I was flying.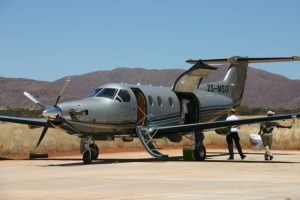 Tswalu Kalahari is magical and it's the perfect escape from the relentless high-paced rush of civilisation! This is South Africa's largest reserve at 111,000 hectares and with its main lodge, Motse Lodge, being one of only two lodges, you are guaranteed privacy and exclusivity in a luxurious setting.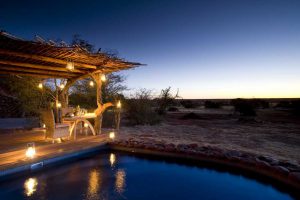 It's important to note that unlike most other safari lodges, Tswalu doesn't share their concession with anyone else. So you have the incredible wildlife sightings all to yourself. Motse Lodge was also completely refurbished in 2019 so it's looking even better since I last visited.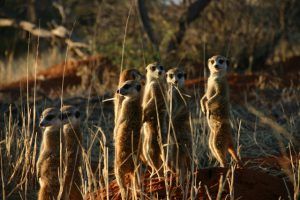 I encourage you to explore this special place and the diverse wildlife on offer here. The meerkats are one of my favourite animals and a trip to see these inquisitive creatures in the wild will stay with you forever.
Sausage Tree Camp and Potato Bush camp – Lower Zambezi River
The term "off the beaten track" gets thrown around quite loosely in the travel community. When I think of a destination which fits this concept, the first one which comes to mind is Zambia – and more specifically the Lower Zambezi. There's nothing better than sitting next to the Zambezi River with a gin & tonic in hand, watching the sun set with a noisy pod of hippos frolicking in the water in front of you.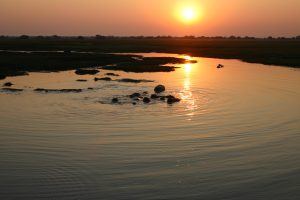 My first trip to the Lower Zambezi left me completely awe-struck. It is simply beautiful. I have never seen so many hippos in one place. Getting to the properties located in the Lower Zambezi National Park is fairly easy. It involves a light aircraft flight to the middle of the park, then a 'game drive' transfer to the lodge.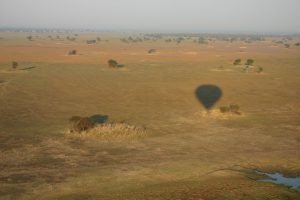 The Lower Zambezi area, while still the same river, is so different to the Zambezi River at Victoria Falls. The Victoria Falls area is busier and has a lot more hotels, lodges and general traffic. In contrast, the Lower Zambezi is where you can enjoy pristine nature at its "off the beaten track" best.
We stayed at Potato Bush Camp (sister camp to Sausage Tree Camp) but enjoyed a wonderful lunch hosted by Sausage Tree Camp – literally in the river! This is something I will always remember. The Zambian people are wonderful hosts and with properties like this on the banks of the river, it's the perfect place to simply get away.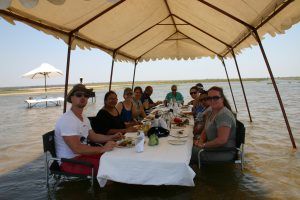 Travel, Explore, Discover
It takes effort to venture outside our comfort zones. But once we do, we are rewarded with a wealth of discovery. There is something in us that wants to discover and learn new things. Looking back at the places I've visited since I was that 13-year old teenager, I marvel at what I've seen and explored. I've also learnt a few languages on the way, making my discovery even more palpable.
If you're privileged enough to have the opportunity to venture to Africa, I highly recommend it. You will not regret it for a minute. Africa is ready and waiting to be explored, now is the time to make it happen.
X
Plan your future African Safari today
Let's explore Africa
Opens our enquiry form
Based on 3000+ reviews