Please note that this blog post was written in October 2020. For the latest travel updates, please visit our Travel with Confidence pages.
Africa is generally considered as a complex travel destination. If you consider that there are between 1500 and 2000 different languages spoken on the continent, that public transport is often unreliable or non existent and there are vast distances between places – there is no wonder people are nervous about travelling here. It is not surprising that most visitors to Africa choose to travel with a travel agent – or an African Travel Expert as we like to call our agents who take care of our guests. 
Given the increased fear and uncertainty about travelling during Covid-19, it makes even more sense to utilise the services of someone who make it their job to know everything there is to know about African travel. And even above this, to be able to trust that person, who is on the ground and has a first-hand knowledge of every aspect of your trip. Still unsure? Here are all the reasons it is so important to use a travel agent when travelling to Africa.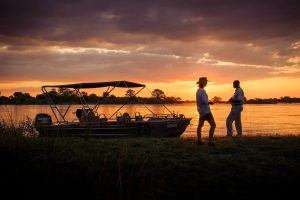 Utilise our Travel Expert's Knowledge
When we say we know Africa better than an elephant knows its trunk, we really mean it. Our Travel Experts have travelled to every corner of our incredible continent making sure they know all the subtleties to provide you with the best insights. While they might not have slept in every bed in every lodge, they have actually got pretty close. If your particular Travel Expert has not been to the lodge themselves, rest assured that someone in the office definitely has and they would never recommend it unless they have first-hand knowledge to provide. 
Why does this matter? Africa is not only about what you know, it's also about who you know. Since our Travel Experts have personally travelled to all the top lodges and hotels in Africa, they also personally know all the people at the lodge. From the owners to the managers, and from the chef to the receptionist – they have met them all. Should you have any issues, they not only know the name of the person who can help, they more than likely have their cell/mobile number as well and not just the number on the website.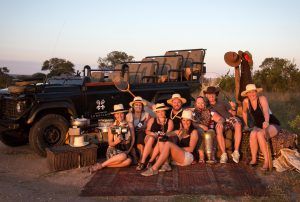 During a time of uncertain travel, this kind of relationship is more valuable than gold. This is the kind of person you want to be looking after your dream African holiday. This is the kind of person you want to have looking after you and your loved ones.
Take Advantage of the Best Prices
People often mistakenly think that booking with an agent is more expensive. The assumption is that you are adding on their "fee" to a base price when using their services thus making it more costly. The reality is the opposite.
Using a trusted travel company which has been around for a long time, like Rhino Africa, means you can take advantage of their relationships and influence within the travel industry. This is why we can offer prices to our guests which are not available anywhere else, even when booking direct! Don't believe me? Contact our Rhino Experts and put them to the test.
Reduce your Stress
The last few months have been rough, for everyone! And a holiday is not only desperately wanted it's more of a necessity than ever before. Imagine sitting on a game drive vehicle, gazing into the distance as the sun slowly sets on the horizon. Or sitting around the camp fire listening to the lonely call of the hyena late at night. These are the things you should be focusing on while on your safari – not worrying about travel restrictions and Covid tests and cancelled flights.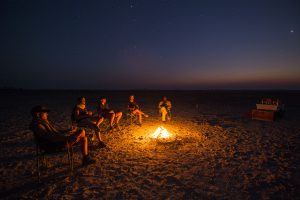 How do you reduce your stress when there is so much uncertainty? Simple. You partner with the best in the business when planning your African safari. Rhino Africa is Africa's Leading Safari Company with over 16 years experience tailor-making the perfect African adventure. From planning your holiday to landing back home, Rhino Africa has you covered and our new T&C's make travelling during Covid-19 easy and stress free – exactly what a holiday should be. 
Let your Travel Agent assist you with all Covid-19 Travel Restrictions
Let's be honest – the number of travel restrictions and the rate they change is enough to scare anyone off travelling anytime soon. But should this scare you off from all travels? The simple answer is no, you just need to be clever in how you travel. 
The travel landscape has changed dramatically in recent times and will probably continue to shift and pivot over the next few months as well. The necessity of having a good travel insurance has never been more relevant or topical, so naturally Rhino Africa offers our guests the most comprehensive travel insurance on the market to cover you for all eventualities. 
But what about the actual logistics of travel? What happens with changing travel restrictions and changing requirements about pre-travel Covid tests? What happens if you are travelling through multiple countries with varying Covid-19 travel requirements? What are the quarantine restrictions and what happens if you test positive? How do you know if you have all the information, that it's accurate and up to date? 
Trust someone who is invested in your wellbeing to look after all these things for you. Our Travel Experts spend hours everyday making sure they know all this information – to help guide and assist you through it. Now more than ever you should be using their expert knowledge to your advantage, to give you peace of mind so all the tricky, complicated Covid-19 related issues are not an issue at all. 
Always on-call to assist
Any regular traveller will tell you that you should always plan well but also to be prepared for the unexpected. One of the most crucial elements of travelling is knowing that should anything happen, you have a travel agent to contact immediately who will be able to help. Our Travel Experts are available at any stage during booking, while on your holiday as well as afterwards to make sure that everything is as perfect as it should be.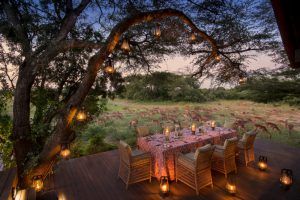 If you have any problems, they are just a call away. Travel in Africa is often a little more complex than other destinations. Being in the wild often means that you are far away from towns, cities or roads and hospitals so having someone who lives in Africa, speaks the language, is in the same time zone and knows the lay of the land is crucial.
As we like to say, why would you trust anyone but an African to plan your African holiday?
Let our Travel Experts Tailor-make your next African Holiday
Using a travel agent when booking your next African adventure will allow you to focus on the most important things, spending time with your loved ones and immersing yourself in the magic of Africa.
Simply put, there is no-one better equipped to make your dream African adventure a reality than Africa's Leading Safari company, Rhino Africa. Our Expert Travel Consultants are the best in the business and the perfect kind of expert to have in your corner, looking after all the details for you.
X
Plan your African Safari today
Let's explore Africa
Opens our enquiry form
Based on 3000+ reviews