This year's Covid-19 crisis has, and continues to have, devastating effects around the globe. In South Africa, this has resulted in food shortages amongst the most impoverished and vulnerable communities.
Earlier this year Rhino Africa, together with our impact partner Click Foundation and in conjunction with Good Work Foundation, Penreach, Kabokweni Mall (Exemplar REITail) and Matumi Fresh embarked on the Food for Africa Fundraising Drive. To date we managed to distribute over 8 064 bags of maize to over 4 000 families in eight schools surrounding the Kruger Park.
We can't thank you enough for the overwhelming support over this difficult time and while school feeding schemes have resumed, many families have lost their incomes during this Covid-19 pandemic and food security is still precarious. We are continuing to raise money for these vulnerable communities with a particular focus on providing maize and fortified porridge for the looming December holiday period.
Music For Meals Charity Concert
Our friends at Ellerman House (in partnership with UCOOK and Rain) are proud to present the Music for Meals Charity Concert. This one-of-a-kind, life-streamed concert will feature 13 celebrated local and international artists with all proceeds going towards short-term hunger relief as well as long-term education and food initiatives in South Africa.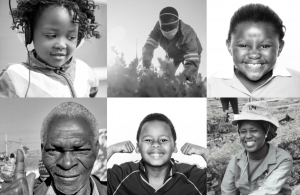 To support this incredible event, you can buy a ticket to Music For Meals or make a donation, all links can be found below. Join the cause and help feed the hungry and vulnerable communities of South Africa.
How can you get involved?
1. Buy a ticket to the Music For Meals online concert on 30 October
Buy tickets from inside South Africa
Buy tickets from outside South Africa
2. Watch the amazing line-up including Dave Matthews, Tom Morello, The Ndlovu Youth Choir and more on 30 October 2020
3. Support the cause by making a donation
Make a Donation from inside South Africa
Make a Donation from outside South Africa
Feed Your Soul. Feed the Nation!