Editor's Note: This blog was last updated on 28 May 2021. At the time of writing, all information was up to date. Please contact your Rhino Africa Travel Expert for any updates or further information.
"Are South Africa's borders open?" The burning question on the lips of those whose safari dreams were halted in 2020, as well as those who moved the destination to the very top of their bucket list in 2021. The second question follows almost immediately: "But, is it safe?"
During this trying time, it has been reaffirmed that travel is one of life's greatest pleasures. That quality trumps quantity. After going through long periods of isolation, stuck looking at the same four walls, the fantasy of South Africa's wide-open spaces is more alluring than ever.
However, at the moment, there are so many misconceptions and misleading headlines floating around, crushing travel dreams unnecessarily.
More importantly, the stigmatised, inaccurate news is affecting the livelihoods of those working in the travel and hospitality industries by causing unnecessary panic and travel cancellations.
That's why it's essential to get right to the source of the truth. And we are here to help clear up a couple of things about travelling to South Africa right now.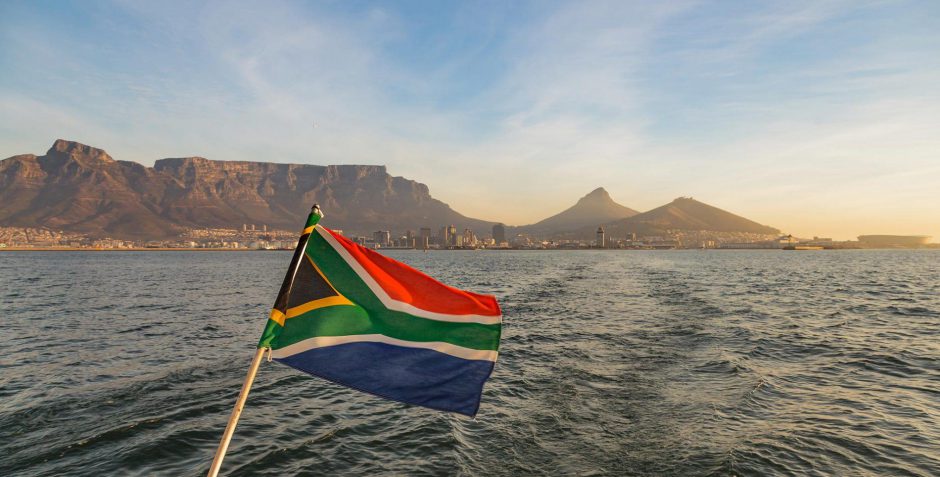 But Is It Safe to Travel to South Africa Right Now?
Let's first address the elephant in the room.
And by that, we refer to how the international media has portrayed South Africa during this pandemic.
Myth 1: The New Covid Strain Originated in South Africa
This harmful headline news is simply not accurate. The variant is by no means unique to South Africa and has popped up all over the world. It's only because it was first identified in South Africa that it is (unfairly) dubbed the "South African strain". 
The 501Y.V2 variant could've emerged anywhere. However, thanks to the brilliant South African scientists, it was formally identified. It's reminiscent of when bad press gave Spain the blame for the Spanish Flu although it never originated there.
South Africa is also not the only country who uncovered new strains. Other variants have also been identified, such as the one in the United Kingdom, India and Brazil.
However, this stigmatisation of the country could lead to discrimination against South Africans going forward.
To help prevent this, the World Health Organisation is currently putting a nomenclature process in place, which will standardise the naming process for all variants.
Myth 2: South Africa is Inundated with Covid Cases
As of 28 May 2021, South Africa has conducted over 11.4 million Covid-19 tests in public and private health care facilities. The current recovery rate stands at a promising 94%. There is also sufficient hospital capacity, including beds, ICU space and ventilators. On top of this South Africa is fast approaching having over 1 million people vaccinated, with extensive roll-out of the vaccine in the coming weeks.
South Africa is currently on Level 1 restrictions, which includes several regulations. For example, everyone must wear a mask at all times when in public. There are limitations on gatherings, and a curfew starting at 12 am and ending at 4 am. All non-essential establishments such as restaurants and bars must close by 11 pm. All of these measures have significantly helped lower South Africa's infection rate.
When you travel with Rhino Africa, your safety is of the utmost importance to us. That's why we ensure that all our suppliers are adhering to the strictest safety measures, processes and procedures at their lodges and camps to ensure we create an environment that is both safe and hygienic.
Airlines have also introduced additional hygiene protocols following Covid-19 protocols.
General Day-to-Day Safety Measures You Can Follow Include:
Wearing a three-layered cloth mask, or an N95/KN95 respiratory mask at all times when out in public, only removing it to eat or drink. 
Frequently washing your hands for at least 20 seconds.
Sanitising your hands when out in public. 
Social distancing from other people (don't worry, this does not include wildlife, so you can get up-close on safari!).
Stick to outdoor activities, gatherings and dining – it's more magical anyway! 
South Africa Welcomes You
As it stands, South Africa is open to guests of all nationalities, subject to visa requirements and Covid-19 protocols. As with travelling to anywhere in the world right now, there are specific regulations and procedures in place that you need to follow to ensure safe arrival, visit and departure.
South Africa is ready to welcome you. In fact, South Africa needs you. The travel and hospitality industries have been hit the hardest and are struggling to stay afloat. Your visit will make the world's difference in the livelihoods of everyone employed in the industry.
What Will I Have To Do When Entering South Africa?
Before You Set Off
1. Complete a Health Questionnaire
Before entering our beautiful country, you have to complete this Traveller Health Questionnaire to ensure your own, as well as everyone else's safety. You will have to present this form before entering the terminal building. Ensure that you do this no more than two days before your trip, both when you are entering and when you are leaving South Africa.
2. Take a Covid Test
You will have to do a Covid-19 test 72 hours before leaving on your trip to South Africa. You must have the original printed version indicating that you have tested negative and not a copy.
3. Check All Other Stop-Over Country Regulations
Remember that these regulations differ from country to country and are constantly being updated and amended.
Upon Arrival
1. Wear Your Mask At All Times in Public
South Africa is very strict about this regulation, and it has helped to lower the spread significantly.
2. Prove That You Tested Negative
Produce your PCR (polymerase chain reaction) test result that is no older than 72 hours. It must show the laboratory's name, where they performed the test. Children under five years of age do not have to present a test result upon arrival.
3. Questionnaire and Screening
At the port of entry, you will be questioned and screened for Covid-19 symptoms.
4. Provide Proof of Accommodation
You will have to present proof of accommodation if you have to self-quarantine at the time of arrival.
5. But What If I Show Symptoms?
If you show any Covid-19 symptoms, have been in contact with someone who showed symptoms / tested positive, or should you fail to present a negative Covid-19 PCR test, you will be required to take an antigen test upon arrival. If the test comes back with a positive result, you will be required to self-isolate for ten days. The cost of the test as well as the accommodation for self-isolation will be for your own cost.
6. Download the Covid Alert South Africa Mobile App
All international visitors must download the Covid Alert South Africa mobile app. This app effectively alerts subscribers with the relevant information if they have been in contact with anyone who tested positive for the virus. You can download the app from the Apple App Store or Google Play before you arrive in South Africa or on arrival.
Will I Have To Get A Covid-19 Test During My Visit in South Africa?
It may be a regulatory requirement that you undergo a viral Covid-19 test during your visit.
At Rhino Africa, we can also act as an intermediary and assist you with booking your test.
What About Travel Insurance?
You must take out adequate Travel Insurance before you visit any destination. At Rhino Africa, we have taken this load off your shoulders by teaming up with Global Rescue, a recognised industry leader. You can read more about what this entails here.
Make Travelling to South Africa a Reality
The strict limitations due to Covid-19 that have been imposed globally and for nearly a year now have stripped most of us of freedom we often took for granted. The pent-up desire to travel is ready to boil over.
As humans, we have also become more purpose-driven, our eyes opening to the bigger picture and greater good in the world. We've unearthed a deep, inexplicable desire to explore and positively impact our planet.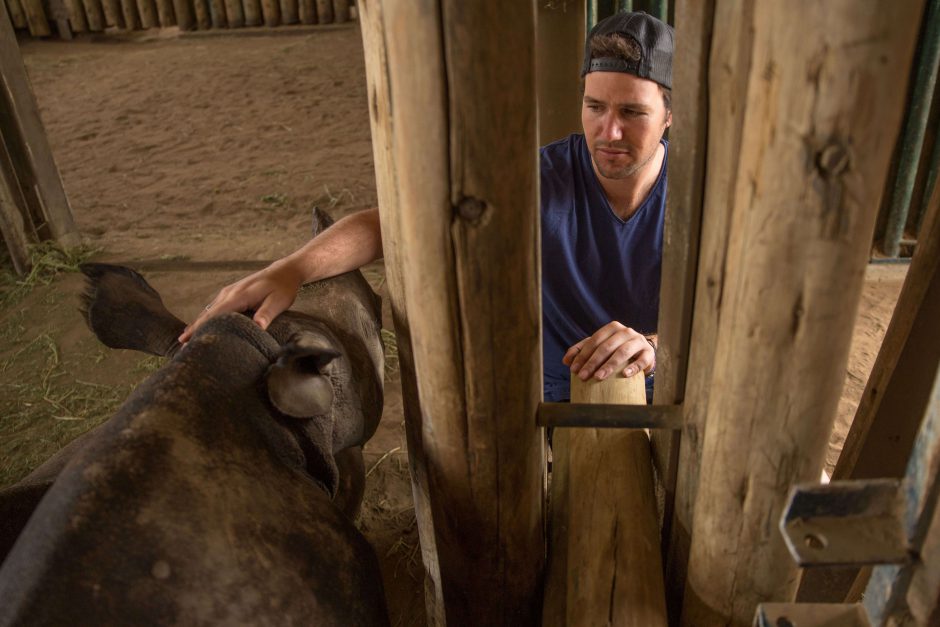 Making a Difference In Your Life But Also Many Other Lives
That deep longing to see a lion swaggering through the bushes or to see Cape Town's Table Mountain in all its prominent glory, are not entirely selfish desires. In fact, for every seven visitors travelling to our continent with Rhino Africa, one sustainable tourism job is created.
That's because, at Rhino Africa, our primary purpose is to make your trip a life-changing experience. However, at the same time, we are also fiercely passionate about uplifting our country's communities and protecting wildlife. And this is only possible because of you.
Can you feel the warm African sun on your skin already? Hear the chorus of wildlife calling? Picture yourself strolling down the beach, Table Mountain protruding proudly in the distance? South Africa is awaiting your arrival.
Contact Our Travel Experts to make your journey a seamless one and one that will remain imprinted in your memory (and heart) forever.
"You cannot leave Africa, " Africa said, "It is always with you, there inside your head. Our rivers run in currents in the swirl of your thumbprints; Our drumbeats counting out your pulse; Our coastline, the silhouette of your soul". – Bridge Dore
If you liked this blog, take a look at:
X
Plan your future African Safari today
Let's explore Africa
Opens our enquiry form
Based on 2,486 reviews