Are you on the fence about whether you should book an African safari now? We break down ten reasons why there's no time like the present.
Phrases such as "Timing is everything" and "Perfect timing" refer to luck or fortune in making decisions and the eventual outcomes. However, we prefer to take the approach of Stefan Edmunds, who said, "Time is an illusion, timing is an art." Travel is also subject to this, as many of us experienced over the past year. However, now and then, the stars align, and there seems to be the perfect moment waiting to be seized.
As we gradually move out of the global Covid-19 pandemic, a set of factors start to align, much like the stars, creating a window of opportunity. We are ideally placed to watch these puzzle pieces fall into place, and we believe that if you are dreaming of travel, you should book an African safari now!
Here are our ten reasons why, when it comes to booking your African dream trip, there's no time like the present!
The 10 Reasons to book an African safari now
1. An Enhanced African Experience Awaits
A consistent theme among international guests who have travelled to Africa in 2021 has been that lodges and destinations are a lot more private, with fewer travellers. While Covid-19 protocols may hinder our daily lives, it has made for more exclusive and personal travel experiences in Africa.
Travel has become immeasurably complex since the outbreak of Covid-19 a year ago. This in itself has been a barrier for many travellers. However, the one factor in Africa's favour is that travel protocol to the continent remains very simple. And even more so when your Rhino Africa Travel Expert manages the process on your behalf. Due to relatively low border crossings on an African safari, you are unlikely to have to endure countless Covid tests and documentation like you would when travelling elsewhere, making Africa the easy choice! For the latest travel updates, please visit our Travel with Confidence pages.
2. Flights Are Easier Than Ever
Along with this comes a growing trend in the airline industry that sees the opening of direct routes from Europe and the USA to African destinations. United Airlines operated their first direct flight from New York to Johannesburg, which landed only days ago.
Competitors such as Virgin Atlantic and British Airways will likely also offer flights from the UK soon. Lufthansa, KLM and Air France are the preferred airlines out of Europe. Connections with Qatar Airways (via Doha) and Turkish Airlines (via Istanbul) are proving to be very popular among travellers as well.
This is largely due to these airlines' host countries, which have given travellers who have been in South Africa within the last ten days permission to travel via their hubs without having to quarantine. The only requirement is a negative PCR test and that travellers remain in transit (not clearing passport control) on their journey.
3. Sustainability is Part and Parcel of an African Adventure
Events over the last few years have forced us to take a long, hard look at ourselves. Wow we impact our planet, the people on it, and our future. African travel is rooted in sustainability, not only from a conservation perspective but also by empowering communities. Many staff members at lodges or hotels reside in rural communities surrounding our wildlife parks. They therefore directly benefit from the increased opportunities that ecotourism brings.
4. Escaping the Crowds and Social Distancing Comes Standard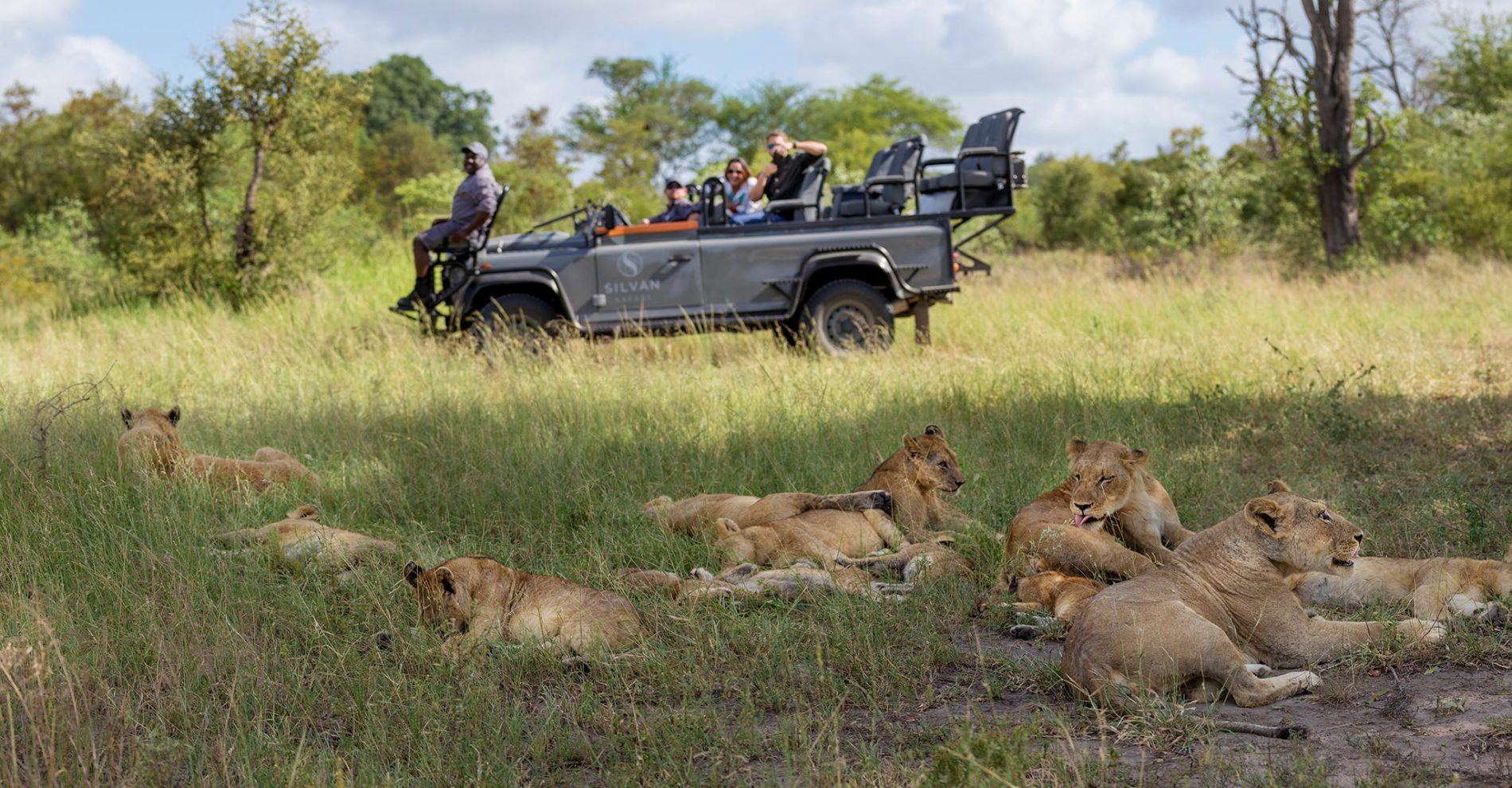 If you've ever been to the Louvre during the European summer, you'll know that crowds are part and parcel of travelling on the mainland. In Africa, things couldn't be more different. A safari is a naturally socially distanced escape with an emphasis on privacy and restfulness. On top of this, you won't have to peer through crowds to get a fleeting glimpse of the Mona Lisa on a game drive. You always have a front-row seat to the most incredible wildlife on Earth!
5. It's Never Been Cheaper to Book an African Safari than Now
With travel back on the menu, lodges are thrilled to have the opportunity of guests gracing them with their presence. As you can imagine, this means that there are plenty of rebated rates and package specials on offer. If you are looking for bang for your buck, Africa is undoubtedly the place to go right now! Furthermore, you can enjoy the advantageous exchange rates making African travel even more affordable than ever before!
6. There's No Bad Time to Travel to Africa
No matter when you want to travel, Africa has a destination ready to knock your socks off! Put away those mittens as you stretch out on a towel on a sunny beach in Cape Town during December or paddle through the Okavango in a mokoro in June. 
Our African Travel Calendar maps out where to travel and when. It will make you wish you could travel all year round! All that is left is for you to do is to book an African safari now!
7. Demand is Increasing and Availability Will Become Scarce
After Covid-19 and the associated restrictions on movement put travel on pause, there is undoubtedly demand that has been pent up and building in the interim. As travel becomes more accessible and vaccination programmes are more and more effective, we can expect to see this demand in the travel market surge.
Compounded by the postponement of 2020 travel to this and next year, availability is fast becoming a premium. Particularly in the traditional peak seasons at destinations such as the Serengeti and Okavango, where availability is already limited under normal circumstances!
8. Guaranteed Protection of Your Travel Experience
At Rhino Africa, we are all about curating trips that will live in your memory forever. This means doing so in a way that ensures we take care of every detail we can for our valued clients. Given today's world, our booking T&Cs and inclusive travel insurance policies are designed with the client in mind. Created to protect you, our Rhino family, we have taken every step to equip ourselves with the best solutions to guaranteeing your travel, funds, and safety.
9. Bucket List Items are Begging to be Ticked Off
Living through a pandemic has brought a lot into perspective for many of us. It has taken Covid-19 for some of us to realise what is important and how we want to spend our lives. The mandatory "slowdown" of life forced upon us may have opened our eyes, but it has also made our spirits restless. The time to truly live again is here and now. So too is the relentless pursuit of bucket list items and life-affirming experiences.
After all, we do have some catching up to do! And we can't think of a better way than to book an African safari now.
10. It's Africa!
Africa is in our blood, and we could give a thousand reasons why you should visit our continent. But the overwhelming sentiment that persists is that there is simply nothing else like it. The grace of a leopard descending from a tree. The burst of golden glory as the sun sets below the horizon on the savanna. Any one of countless other experiences in Africa are more than just memories or items on a checklist. The most compelling element of African travel is that it lives in your soul forever.
Book an African Safari Now
Now that you see why you should come to Africa, it's time to book an African safari now. Our team of Rhino Travel Experts are on-hand to guide you through the process and ensure that your African dream comes to life!
X
Plan your future African Safari today
Let's explore Africa
Opens our enquiry form
Based on 3000+ reviews